A Few Words About Us
Signature Landscapes LLC was established in August of 2016 by Shane and Shaun Mulhaney.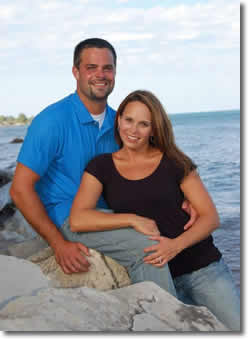 Shane has over 15 years of experience in the field of lawn care, landscaping, and snow removal. When he expressed an interest in starting a new landscaping company, his wife Shaun was happy to join him in the venture. Their goal was to establish a landscaping company that was unique to their community that would provide area consumers with a local option for professionally installed landscaping services and supplies.
Our vision at Signature Landscapes is to offer our customers quality services, workmanship, and products that exceed their expectations. We aim to work with our customers to create functional landscapes that are a beautiful extension of their existing property that reflect their lifestyle and compliment their architecture.